After a few weeks of fun, we're getting to the end of the tour. It's about an hour flying to Kissimmee, where Lex will leave the group. He's got to go to Tampa where he will meet his ferry pilot who will join him in flying his plane back to the Netherlands.
For the other pilots, most of the afternoon is spend on paperwork; once that's done, we drive to Orlando to our last hotel of this tour: Sheraton Orlando Downtown Hotel. After a nice dinner, we are going for a last beer and then it's time to prepare for the flight home.
It's been a nice holiday with a great group. We've seen a lot and been to great places. My personal highlights: the night out in Nashville, visiting Chicago and New York.
Here's the group of this year's Flying Adventure (from left to right): Jeroen van Rossum, Kees Schoorl, Egon Harteman, Ferdinand de Wit, Lex Versteeg, Addie Janssen, Tom Rompelman.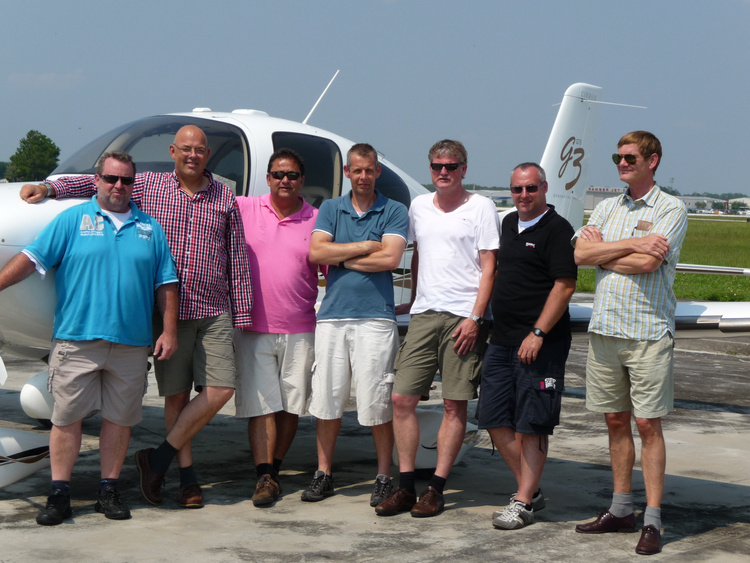 And this is the actual track that I've flown:
---
Want to respond to this post?
Look me up on
Twitter
,
Facebook
or
LinkedIn
.